What Are You Thankful For?
What Are You Thankful For?
Greetings & Blessings,
Yesterday was the American holiday of Thanksgiving -
a special day set aside to enjoy our blessings.
But why focus on the things we're grateful for
on only one day a year?
The beautiful prayers and blessings in the
siddur (Jewish prayerbook) teach us to thank
G-d for every little thing, all day long.
 In just the morning blessings alone, we thank G-d for:
returning our soul to us in the morning
a body that works properly
a soul that is pure
we can see
we can straighten ourselves
we have clothes to wear
we have strength
we are not slaves
we have a loving G-d to guide us
So, I'd like to know – what are you grateful for?

What Are You Thankful For?
Tell us in the comments below!
**************************************
Special Offer For You!
You Are Invited to Dream Spark
Sunday, November 27, 2011
(Rosh Chodesh Kislev, 5772)

This Sunday, I am offering complementary
10 minute mini Dream Spark coaching sessions
to the first 12 people who sign up.
This free mini session will G-d willing help you
jumpstart your dream and clarify your goals
and purpose. Be sure to bring some paper and
colorful markers to the call for some creative
insights.
Click on Nov. 27 on the scheduling
widget below.
[Ignore the "Sorry, there are no
available time slots message".]
**************************************
A Big Warm Welcome To Our New
Members of the Holy Sparks Community

**************************************
Silver & Gold Members,

Download Your New Art Below!
Inspirational Quotes
Heard From Rabbi Shlomo Holland
Am I sensitive to all that is done for me?
Am I sensitive to all that is given to me?
Do you recognize all of the good in your life?
From whom do you receive all good?What is the way to love g-d?
Gratitude
What can you give to the one who has given you everything?
….gratitude
Giving is seeing yourself inside of someone else.
Receiving is seeing someone else inside of you.
This is the only way to be thankful to g-d.
Love is generated in the act of giving.
How does a giver receive?
A giver wants to give back 10 times over what s/he receives.
At the very least, the giver gives thanks from the heart.
In any given moment in time we either give, take or receive.
When we GIVE, we emulate our creator.
TAKERS believing that they deserve everything
and feel no need to be grateful for anything.
No matter how much they have, it is never enough.
They are not capable of loving anyone.
With Hakaros Hatov (gratitude), the receiver becomes the giver.
I return all that I am, all that I own, all that I desire,
I uproot from myself and return it all to the Ribono Shel Olam (Master of the Universe).
**************************************
This Month's Soul Tip
We are in the Hebrew month of Cheshvan.
This month is sometimes called Mar (bitter) Cheshvan
because we are bitter by the lack of holidays in this month.
After the intensity of all of the holidays of Tishrei:
Rosh Hashanah, Yom Kippur, Sukkos, Simchas Torah,
one might think that because Cheshvan has no holidays
it is somehow less important.
After the long days of prayer, fasting, feasting,
and all night dancing and farbrengens
(uplifting gatherings of Torah thoughts, stories and song),
Cheshvan feels… well, sort of flat.
While Tishrei is the time for charging our spiritual batteries,
Cheshvan is the time to integrate that intense spiritual energy
into our daily lives and the physical world in order to fulfill our G-dly purpose.
So what is our G-dly purpose?
While we each have unique talents and missions,
collectively we all have a mandate to transform
and elevate the mundane things of this world into the spiritual.
In this way we make every day a holy day.
The spiritual energy of this month
is to take the inspiration of the month of Tishrei,
and use our fortified spiritual powers
to make every day holy by serving G-d with our plain days
and our littleness, with our weakness and our darkness.
***********************************
Here's your
Soul Adventure for today:
Try Rabbi Tauber's Shabbat dinner custom.
Go around the table and give each person the opportunity
to thank G-d for whatever happened during the week.
There is one important rule, though.
No kvetching!!!
As Rabbi Tauber says, six days of the week we can kvetch all we want,
but on Shabbos it's the time to appreciate everything G-d does for us.
In addition to brightening us up spiritually,
this custom reveals surprising feelings, events, and insights
that we might not otherwise discover about our family and friends.
************************************
YOUR CALL TO ACTION:
Sign up for your free Dream Spark
mini 10 minute coaching session
on the calendar above!


************************************
May you always be grateful for EVERYTHING
(and always have what to be grateful for)!

Have a happy, healthy, & holy Shabbos!
Rae Shagalov
Master Calligrapher, Creative Planner & Dream Sparker
Holy Sparks Transformational Art, Soul Kits, & Coaching
PS. Did you sign up for your free Dream Spark mini session?

************************************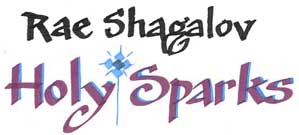 Share with us whatever you are grateful for in the comments below!
Get Inspired to Go Higher!
Silver & Gold Members – Download this Art right now.


[Content protected for Silver members only]
Are you a Holy Sparks Silver Member?
Congratulations!
These Artnotes are included
in your Silver Membership.
If you are not seeing the download box,
Log in at the bottom of this page.
Be sure to share your questions, wisdom,
and favorite quotes in the comment box below.
Not yet a Silver Member?
After you join you can login, download,
and print these Artnotes immediately,
along with many others in our
ever-growing gallery of inspirational
Torah Artnotes & Quotes, and worldly wisdom
from the leaders of our generation.

Don't miss out on these amazing Torah secrets!
Join Holy Sparks for calligraphy Artnotes & Quotes,
Affirmations and Action Guides that you can instantly
download every month. You'll be inspired to go higher,
step-by-step, with unique Holy Sparks Soul Kits for
personal development and spiritual growth.
For less than the price of a single lunch
you can be inspired and encouraged all month long,
surrounded by beautiful art.
Become A Holy Sparks Silver Member today.
We keep our price very low so that it is easy for you to join.
Only $9.95/Month and you can cancel at any time.
Your payment is processed on secure servers.